International Public Health Law Seminar
International Public Health Law Seminar on 19 November 2013
The NI Law Commission was asked to participate in a seminar, held in Belfast, sponsored by the Swedish National Institute of Public Health (SNIPH) and organised jointly by the Department of Health, Social Services and Public Safety (DHSSPS) and the SNIPH.
Delegates from Norway, Sweden and the USA, as well as experts in public health from England, Wales, the Republic of Ireland and Northern Ireland attended the seminar. A presentation was given by the Commission on public health review and reform, lessons from the past and a vision for the future.
A reception was later held at the Commission offices in Linum Chambers to welcome the distinguished visitors from home and abroad.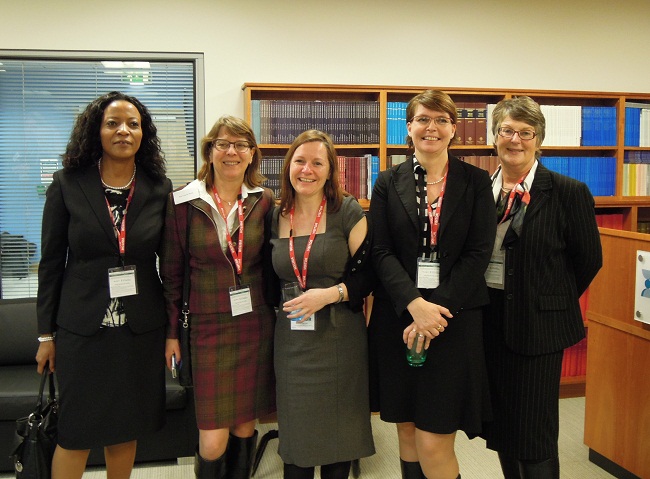 Left to right: Dr Sarah Wamala (Director General SNIPH), Ms Ingrid Millet (Senior Legal Advisor SNIPH), Ms Anne Adair (DHSSPS),
Ms Ylva Glantz (Legal Advisor SNIPH), Ms Linda Rebane Administrator SNIPH)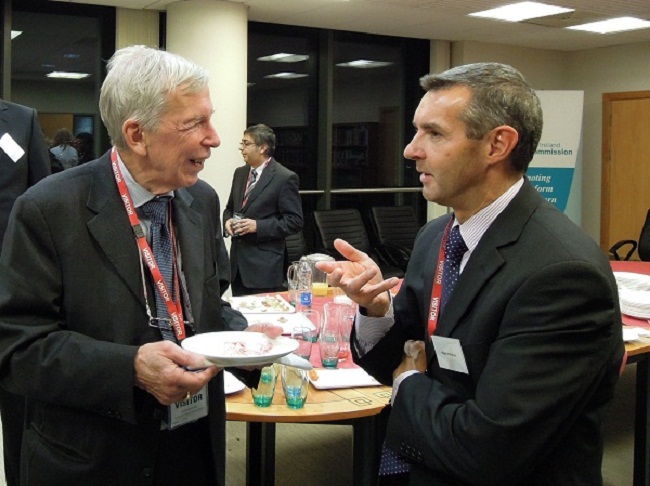 Left to right:Dr Gunnar Agren (Former Director General SNIPH), Professor Nigel McMahon (Chief Environmental Health Officer DHSSPS)